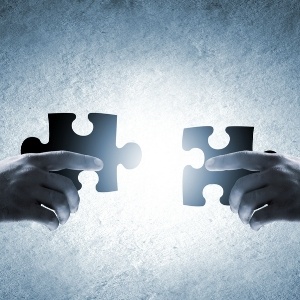 At the core, all businesses – regardless of the industry, sector or field -- want to send the right messages, to the right customers, through the right channels, at the right time, and in the right way. This is where profiling and segmentation enter the picture, and can make the difference in helping a business rise to the top of its marketplace vs. fall behind.
What is Profiling?
Profiling is the process by which businesses cultivate insight, facts and knowledge about their various buyer personas (i.e. a representation of an ideal customer type). This is a dynamic rather than static process, which means that it is both iterative and ongoing.
What is Segmentation?
Segmentation is the process of understanding and analyzing how buyer personas (as identified through profiling) integrate and inter-relate, ultimately in order to establish various categories and groups. In some cases, these distinctions (i.e. segments) can be relatively simple and straightforward, such as when they are based on demographic factors such as age, gender, geographic region, etc. However, they can also be more sophisticated and complex, and based on psychographic factors such as tastes, motivations, perceptions, and other elements that, in some cases, may not even be consciously known to members of the segment.
How Profiling and Segmentation Integrate with Market Research
Both profiling and segmentation benefit from – and in most cases, require – market research in order to clearly identify who a business needs to reach (profiling), and how target audiences are similar and different (segmentation).
Combining qualitative data derived from a mixed-method approach (e.g. surveys, phone interviews, focus groups, in-depth-interviews, etc.) with business transactional data (e.g. what customers are purchasing, when, how much, etc.) provides penetrating and actionable insights on everything from new product development decision-making, to customer acquisition and retention strategies, and the list goes on.
In other words, market research provides the valuable qualitative and quantitative data that profiling and segmentation are based on, and then leverages the insights to help business make smarter, faster and more profitable decisions.
Learn More
At Communications For Research, we employ a variety of complex statistical methods and algorithms (such as cluster analysis) to provide our clients with a clear understanding of who, how, when, why and where their customers are – both literally (where they live and work), and psychologically (i.e. their mindsets, motivations, aspirations, concerns, pain points, etc.). We then package and report all of this valuable insight into accessible reports and practical recommendations. We are market research experts, but we speak the language of business.
To learn more, contact our team today and schedule a talk with our co-CEO Colson Steber. If you currently have profiling and/or segmentation data, we will gladly review it and provide you with targeted and applicable feedback.
For more information on how to communicate the value of market research to your clients, download our FREE eBook: